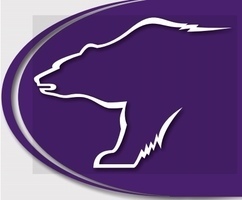 Daily Bulletin for December 12, 2019
Lois Persons
Thursday, December 12, 2019
Good morning Floodwood students and staff. Today is Thursday, December 12th.
Take a trip to Bentleyville! Community Ed is sponsoring a trip to Bentleyville Sunday December 15th. The Bus will depart Floodwood school by 4pm and return by 8pm. Cost is $5 for students and $8 for adults, all students 8th grade and under must have a chaperone attend. Please turn all money and permission slips in by 3pm tomorrow. Please contact Jaimen Davis for more information. Extra permission slips will be in the office.
This Saturday, FST will be hosting at the campground. FST staff have acquired an abundance of NEW hats and gloves/mittens to give to KIDS who come Saturday night!! This is first come first serve. Come out to this free family fun event!! They will also be accepting donations to purchase winter gear for any children in our community who may in need this winter.
There is a change in Friday's boys' basketball game. It is now at McGregor and the January 21st game with them and is now a home game.
Sports Pictures are on Monday. You can get your picture envelope from your coach.
The juniors are selling treats every day during lunch now till Dec 20th and just for $1.50 you can satisfy your sweet tooth!
Today's lunch is corn dogs, baked beans, carrots, fruit, and milk
Tomorrow's breakfast is cold snack pack and craisins.
Paws up to the students caught roaring with pride: Thank you for setting a good example to students and staff!
Have a great day and make good choices!