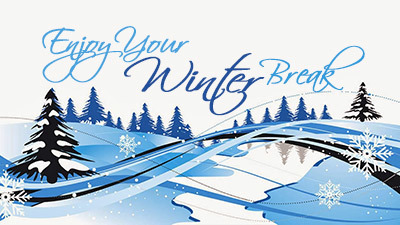 Winter Break Schedule
Lois Persons
Thursday, December 19, 2019
No School December 23rd - January 3rd. School resumes January 6th.
The School Office will be closed during that time. If you need to reach someone for something urgent, you may email lpersons@isd698.org. Otherwise contact the school this week yet before we close!
The Fitness Center will be open Monday-Friday, 5AM-9PM over the holiday break.
Happy Holidays!