Business Manager's Office
Call for Bids / Quotes for 2021/2022: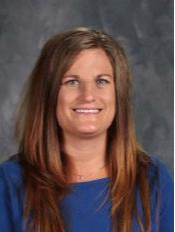 Hello, I am Teresa Hart and I have served as the Business Manager since 2014.
I moved to Floodwood in 2002 with my husband. We were married in 2003 and have three children.
I completed my Associates Applied Science degree in Accounting in 1998 from Minneapolis Business College and went back and completed my Bachelors of Science Degree in Accounting in 2010 from Minnesota School of Business.
My previous work experience was school finance for ARCC and Willow River school from 1998-2004. Prior to 2004 I worked at an archery manufacturing company in Superior, WI called Field Logic as their staff accountant.
I have also served on the Floodwood School board for two terms, which is what prompted me to go back into school finance. I am glad to be part of this great community and have the opportunity to make our school better.

Feel free to contact me if I can be any assistance to you and your needs.
Teresa Hart
Business Manager
218-476-2285 ext. 70105
thart@isd698.org