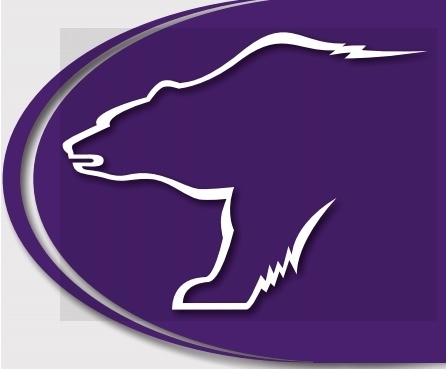 Daily Bulletin for February 14, 2020
Deb Torvick
Friday, February 14, 2020
Good morning Floodwood students and staff. Today is Friday, February 14th. Valentine's Day.
Good luck to the boys' basketball team in their away game tonight against Wrenshall. Bus load time is 4:00 pm.
Today is Polar Pride Day. Remember to show your Polar Pride today.
There will be no services with Ms. Jones today.
Starting next week, we will begin handing out Polar Pride Paws to staff. Students, if you notice a school staff member doing something you feel is worthy of a Pride Paw, you may get a paw from Deb in the office, fill it out and give it to the staff member that earned it. We want to recognize the great things happening with our students and staff!
Talent Search 7th-9th graders remember to turn in your permission slip to the office by Friday for the WITC and UWS Campus visits.
Last year, students across the country raised $26 million! Stacked on top of one another is enough pennies to make it around the world 1.3 times! We will collect and count pennies again today and find out who will win a prize for week two donations. Keep on collecting!
Plan ahead for Prom for 10 – 12 grade girls. Barnum High School is hosting a "If the Dress Fits" event on Sunday, Feb 23, 2020 from 2 – 4 pm in the Media Center. Over 100 free prom dresses. One dress per teen. Teen needs to be present.
We are having a trip to Mont Du Lac on Monday, Feb. 17th (no school day) that is open to all students and staff. The bus will be departing Floodwood at 9:00am and return at 3:00pm. This is open up to anyone 3rd grade and up. The cost is 25.00. If you have already signed up the paperwork would have been emailed to your parents.
There will be a school dance in the cafeteria tonight from 6-8pm for grades 5th, 6th, and 7th. Cost is $3 to get in!
Students, are you interested in learning more about colleges and careers? Have you ever thought of attending the Minnesota Business Venture summer camp? This week-long camp is open to 9-12th grade students interested in learning about business, leadership, financial literacy, and career options. See Ms. Stupke for more information and an application.
Juniors and Seniors, if you have a parent or legal guardian who is a Lake Country Power customer, you could win a FREE trip to Washington, D.C. in June 2020 to attend the Electric Youth Tour. Applications are available in Ms. Stupke's office and are due on March 3.
Seniors, please check your email or the bulletin board by Ms. Stupke's office for new scholarship opportunities. See Ms. Stupke for applications or if you have questions.
Today's lunch is Wild Mike's Pizza, romaine salad, carrots, fruit, and milk.
Tuesday's breakfast is Breakfast Pizza, fruit cup, and juice.
Paws up to the students caught roaring with pride: Thank you for setting a good example to students and staff!
Happy Birthday to Nikoli Jasek on Monday the 17th.
Have a great day and make good choices! Remember no school on Monday the 17th.