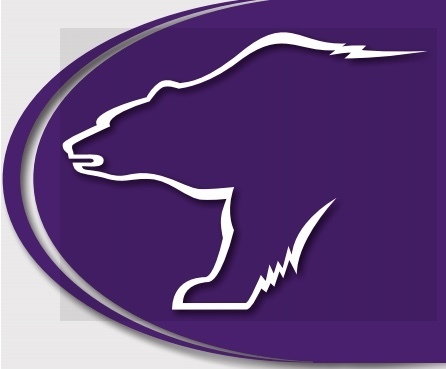 Daily Bulletin for February 6th
Deb Torvick
Wednesday, February 06, 2019
Good morning Floodwood students and staff. Today is Wednesday, February 6th.
Do you know what blood cancer is? It is a disease that occurs in the blood. Our blood is made up of three types of cells: red blood cells, white blood, and platelets. Blood Cancer crowds out the healthy blood cells so they can't do their job. Keep saving those pennies in your boxes to bring each week. NHS students will collect and count and the class with the most pennies each week will receive a prize!
Author, Dan Ursham will be at the Floodwood School Library on Friday, February 8 from 12:30-3:00. Join us in the library if you can. Times of presentations are 12:30-1:15 pm; 1:20-2:10 pm; 2:15-3:00 pm. Mr. Ursham wrote the book, Finding Duke, a personal story about finding a missing pet. He will be here to discuss being an author and have copies of the book available for $10. All proceeds from book sales are donated to Animal Allies.
No students are allowed to be in the school after school unless they have a school sponsored activity that starts right after school. For practices or games that start an hour and a half or two hours after school lets out, students cannot hang out in the building waiting for that event. For games, players can plan to arrive 45 minutes before the first game starts. For practices, players can show up 20 minutes before practice time. For students that are not part of any team or event, they are not allowed in the building until ½ hour before games and are not allowed during practices.
There is a sheet outside Ms.Fierkes office for students to write song suggestions for the dance on February 16; a playlist will be made prior to the dance. Also, we're looking for a junior or senior to DJ the dance. Please let Ms. Fierke know if you want to make the dance a great time!
Varsity Knowledge Bowl practice will be today during lunch and after school on Thursday this week. Team members must attend one of the practices.
Any students interested in taking Drivers Training beginning March 25-April 8 can sign up on Ms. Fierke's door.
Attention Seniors: the Dollars for Scholars meeting for updating your applications is moved to Tuesday, February 12th, first hour in the Talent Search room. Also, the phone-a-thon is February 12. Ms. Davidson is looking for volunteers.
The Bookmobile will be here February 12th, sign up with Ms. Davidson if you want to ride the shuttle.
Yearbooks are $50.00. After February 22, 2019 they will increase to $55.00.
Today's lunch is Turkey stackers, baked chips, cauliflower, broccoli, fruit and milk.
Tomorrow's breakfast is Chocolate Crescent, fruit cup and juice.
Be sure to be in school and on time to get in the lunch line 3 minutes before your classmates.
Paws up to the students caught roaring with pride: Thank you for setting a good example to students and staff!
Have a great day and make good choices!