Tomorrow morning around 8:30-9:00 the Floodwood Volleyball Captains and Coach Hart will be on 96.5 WKLK Coaches Corner.


Floodwood Students and Families have the opportunity to participate in a program called Buddy Backpacks. See the picture for more information. Elementary parents please watch your student's backpack for a consent form to complete if you would like your child(ren) to participate. High School parents contact Mrs. Fjeld at
afjeld@isd698.org
if you would like your child to participate.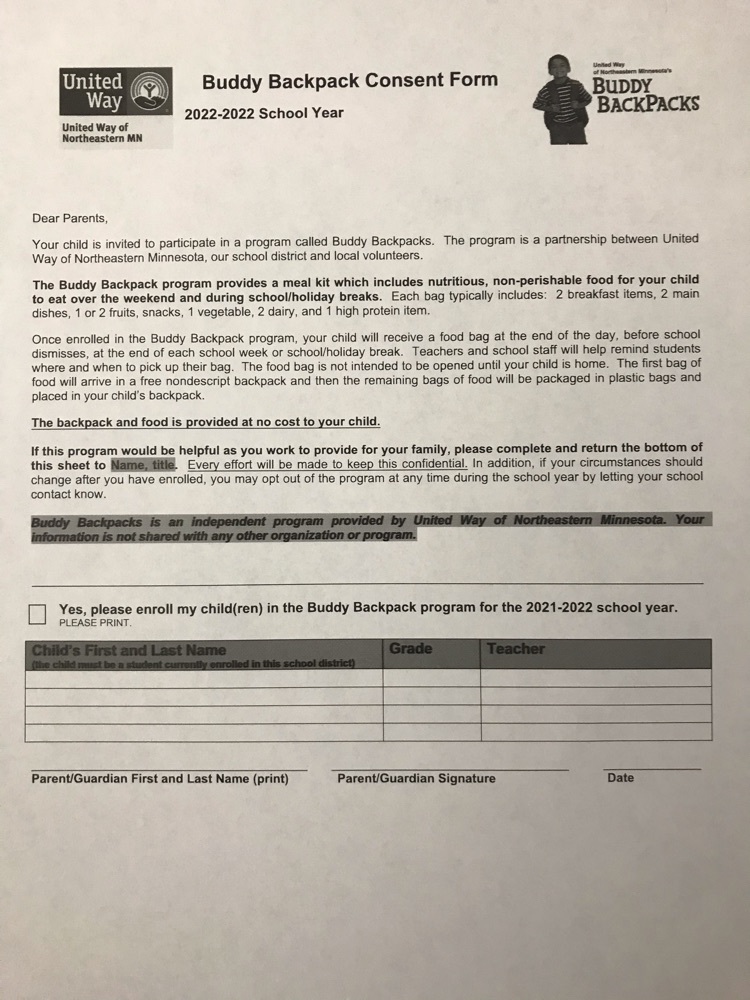 Activities Committee Meeting Date Change: Friday September 10th Activities meeting has change to Friday September 17th at 7:45am. Thank you!

A few pictures from Week 1. It has been a great start to the new school year!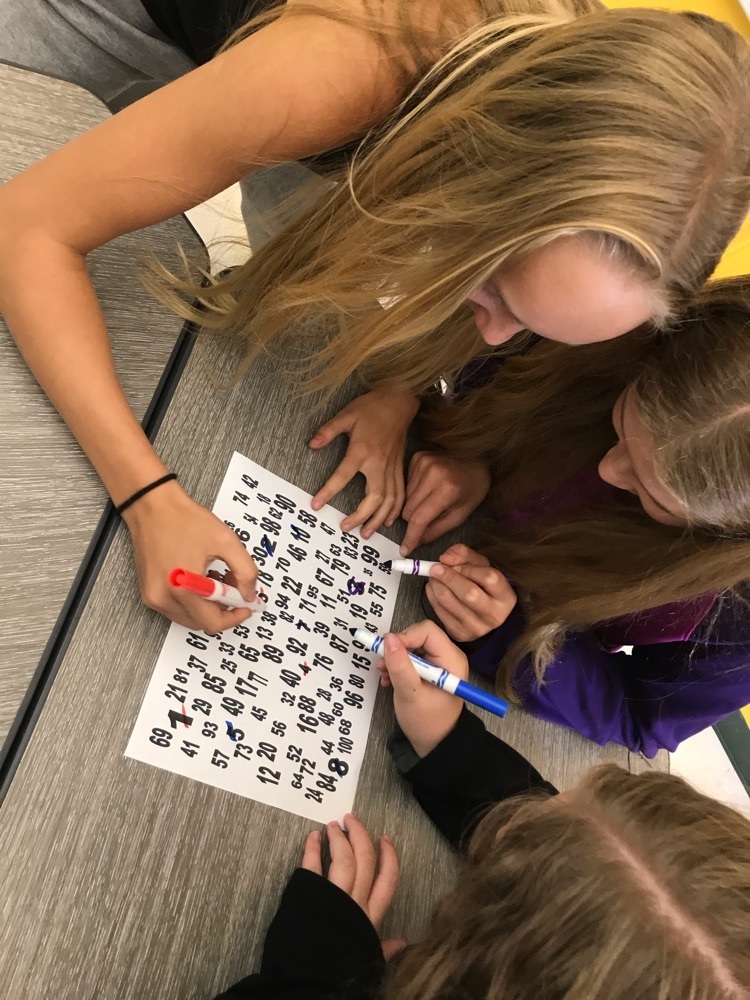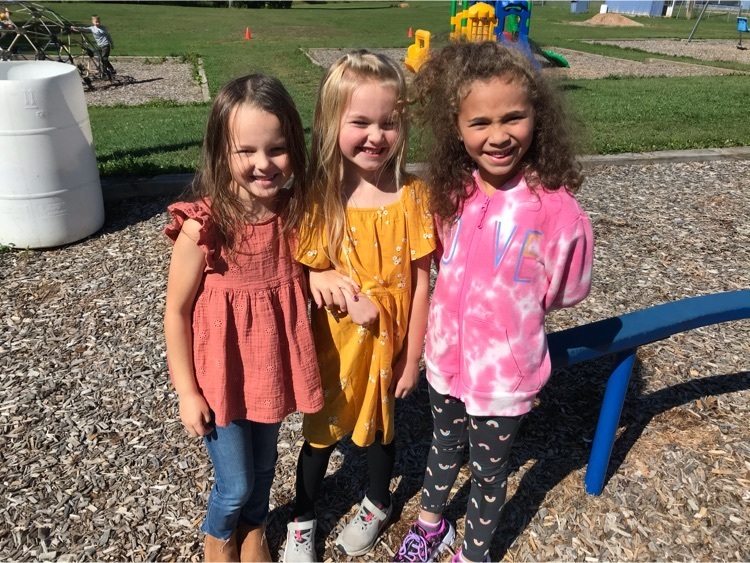 Yearbook is on sale right now for $45.00 dollars plus 4 free icons until September 17th. After that books will still be $45.00 dollars until October 1, 2021. Order your yearbook now and take advantage of the sale price! If you would like to negotiate a payment plan for your yearbook talk with Ms. Gillespie Room 165, or call the office and use extension 70230.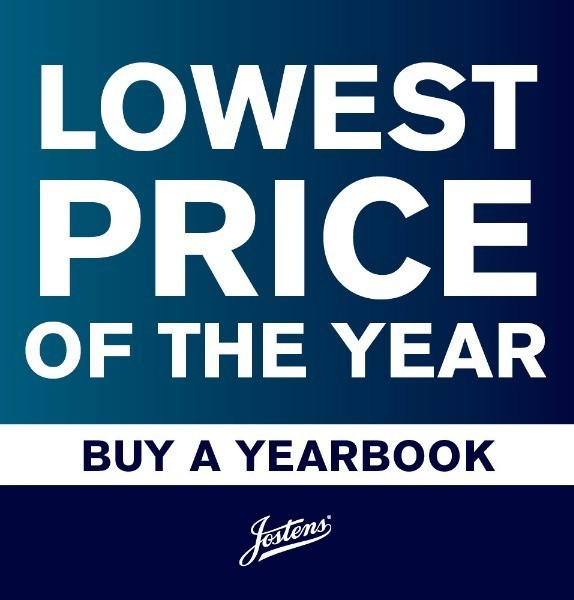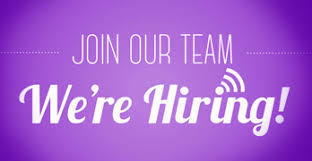 4.0 is looking to hire a TYPE III (van/activity bus) driver ASAP; ✨Must live in or near Floodwood ✨Must have a valid class D license ✨Must be able to obtain a medical card (we pay/reimburse) ✨Must be able to pass a background check and drug test This opening is for an 'as needed' basis. Most trips are known ahead of time, but some may pop up with little notice. All of the current trips needed are after school hours. $15/hour 4.0 School Services of Floodwood is looking to hire ONE FT school bus driver! Getting your CDL will become more difficult after February 2022. We offer paid, in-house training, paid/reimbursed DOT physical and very competitive route pay. $1000 sign on bonus (first half after you get your CDL and begin driving and the other half after a six month probationary period). One route that you can learn and build a relationship with the kids. You will not be thrown on other routes that you do not know. Contact Jessica Larson if you are interested! 763-286-6835
jessica@fourpointo.com

A huge shoutout to Michels Pipeline, Floodwood for their very generous donation of $2,000 of supplies for the district and students. In the pictures you will see there are items from daily classroom supplies to sensory materials for our littles to outdoor classroom items to kickballs and basketballs for recess. We are so thankful to them for thinking us is and providing these materials!!!!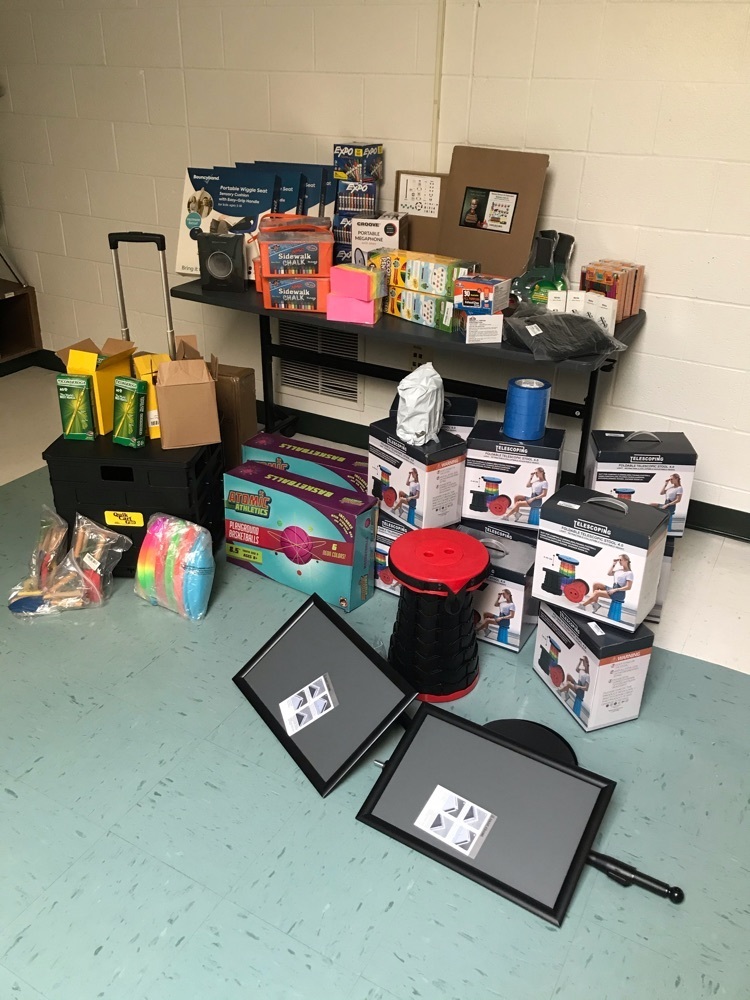 Thank you to all the families and students who attended Open House and to those that stayed around to cheer on the FHS Volleyball teams! A shout out to our local churches for providing a picnic dinner to all our guests tonight! Thank you! We are excited to see all students in the building Tuesday!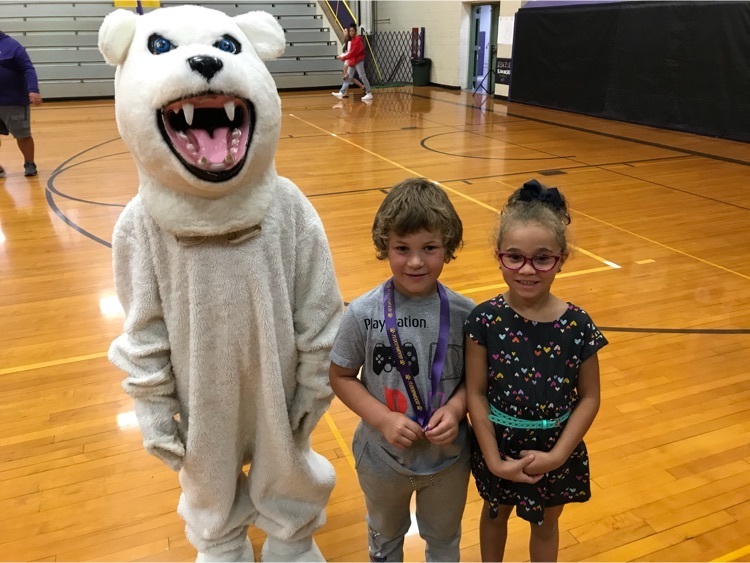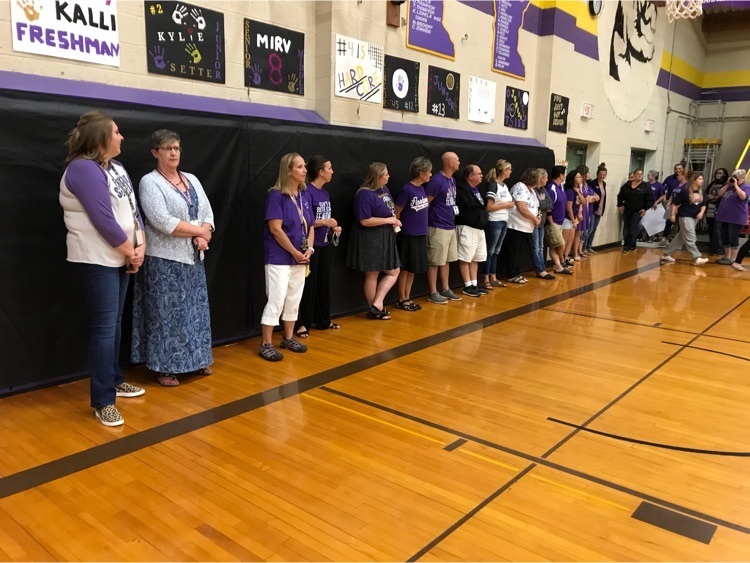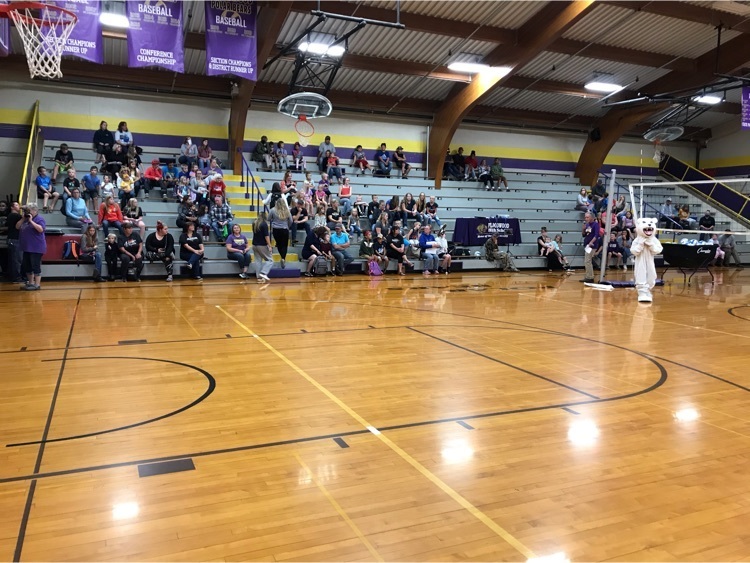 Reminder!! Tonight's Floodwood Back to School Open House is from 4-6pm. There will be a picnic meal provided by the local churches and free admission to the Volleyball game. Superintendent/Principal Jonathan Payne will have a welcome announcement at 4:30pm in the large gym. Please complete enrollment forms that were sent out earlier this week. Open House will be a great time to visit classrooms, drop off supplies and pay technology, sports or band fees. Please bring cash or check to pay any fees as our credit card system is currently down. Chromebooks will be handed out the first day of school. Hope to see you all tonight to kick off a great school year! Go Polar Bears!!


Welcome back! A beautiful day for PLC time in the School Forest!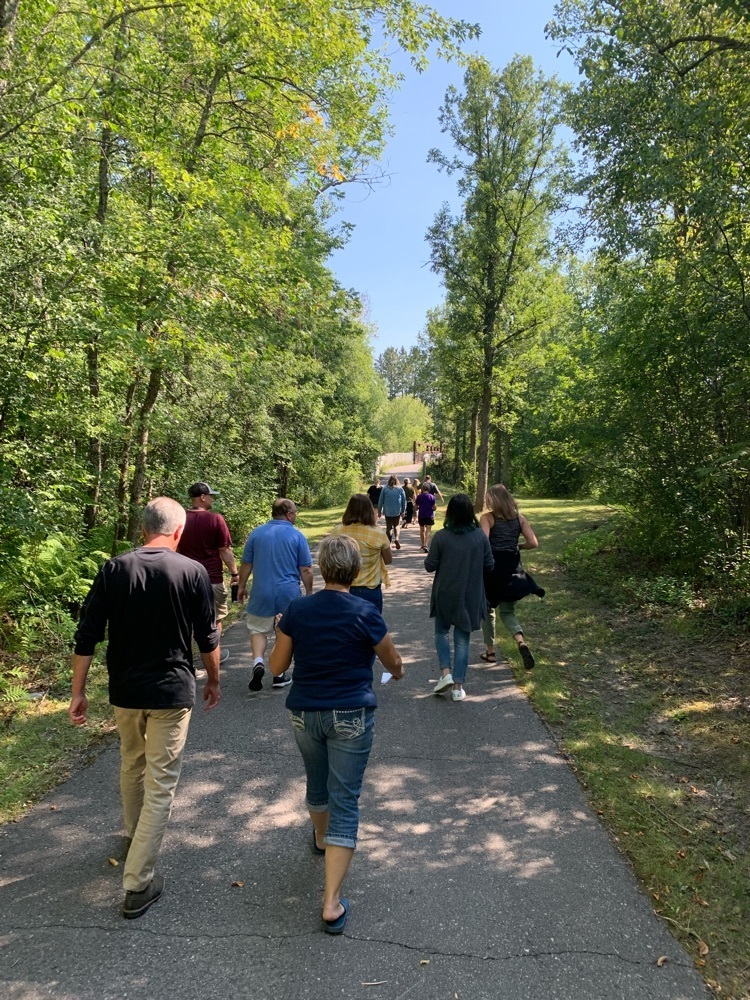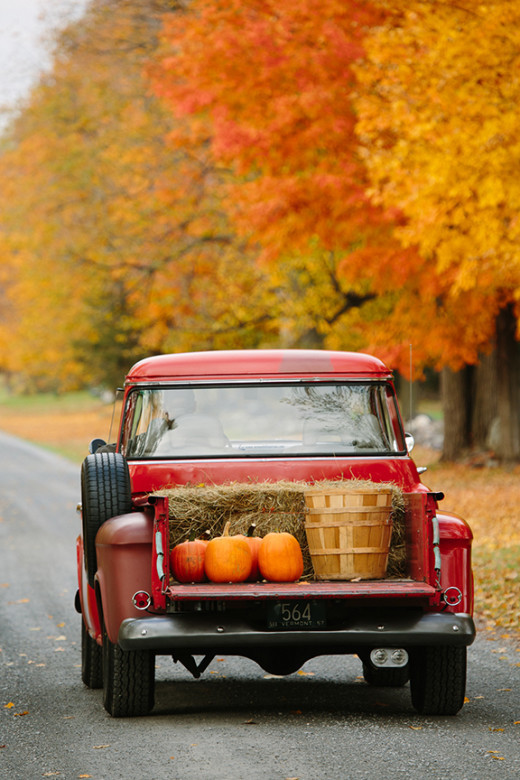 After 20+ years of keeping the Floodwood School beautiful, Cindy is retiring. We wish you the best in retirement and will miss see you everyday!
At the August 23rd Floodwood School Board meeting the following policy was approved: "Face coverings are recommended indoors, but not required. Respect is a requirement! " Most other "best practice" mitigation practices that Floodwood Schools followed last school year will remain in place. The School Board will discuss situational face covering use in the school during the September 13th work session. We will be using local data to address health safety measures that may become necessary during the school year. OPEN HOUSE 4-6 pm Thursday September 2, 2021. The community is encouraged to attend (whether they have students or not). There will be free food and free admission to the Girl's Volleyball Games. We are excited to show off the school and the amazing adults who work with the Floodwood School District students!

4 year old Preschool Enrollment is Open!!! Packets have gone out to enroll your 4 year old in Preschool at the Floodwood School. Preschool will be Monday - Thursday, full days. Please contact Faith Romanek or Ashley Engh if you would like to enroll and didn't receive a packet or have any questions on the information in your packet. 218-476-2285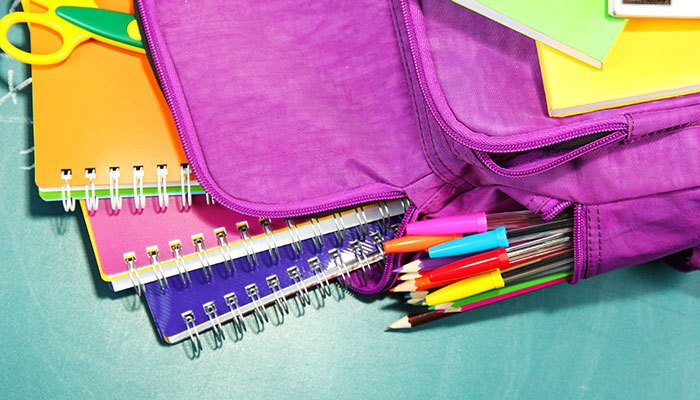 Check out the Floodwood Volleyball Apparel! The BSN Volleyball Team Store closes August 2, 2021. Anyone can purchase items! Sales benefit the Floodwood Volleyball team. Here's the link:
https://www.bsnteamsports.com/shop/FLOODWVB21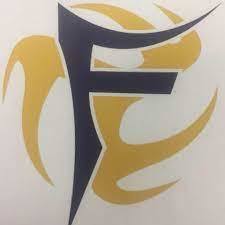 S.T.R.E.A.M. Camp 2021